Our Valentine's Day started first thing in the morning before we left work with Jeff and I giving our sweet Valentine her gifts. She loved the extra large balloon these best.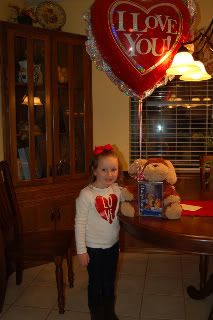 Then Julia headed to school with her homemade Valentines cards. Thank you pinterest.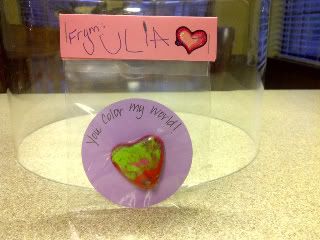 At the end of the school we all went to Julia's school party.